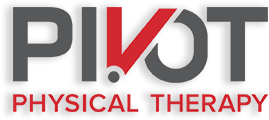 Lecture Series
Keeping you on the Road:
Common training errors in endurance athletes. 

Location: Running Etc. (Norfolk)
1707 Colley Ave.
Norfolk, VA 23517
Topic: - Common training errors in endurance athletes - This seminar is for those runners plagued with injuries through the summer and fall running season. Regardless of the body part, most injured endurance athletes commit similar training errors. We will review the patterns of training errors and discuss practical steps to improve your training program in preparation for the spring running season.
Bio: T.J. Stites, PT, DMT, FAAOMPT is a physical therapist and endurance athlete with PIVOT Physical Therapy in Norfolk. He developed the "Keeping you on the Road" series of seminars over 10 years ago to help recreation athletes stay on the road and out of the doctor's office. These seminars are continually refined by today's most current sport's medicine research, from T.J.'s 19 years of experience treating endurance athletes and from his own personal experience as an endurance athlete.
Clinic Capacity: up to 20
Cost: Free