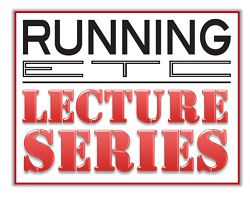 Beat the Heat!

Location: Running Etc. (Virginia Beach)
1940 Laskin Road #302
Virginia Beach, VA 23454
Details: Come enjoy this dynamic seminar where we'll cover everything about running in warmer weather. Topics will focus more on warm weather training, preventing heat stroke, and preparing for a fall PR. This lecture will include the biomechanics for efficient running, the ingredients for a fast/efficient stride, form drills, workout routines, recovery methods, nutrition and supplements, injury prevention strategies, home remedies, and much more. Bring your questions as there will be a Q&A section with the doctor. Then, we'll get out our yoga mats and learn important drills and core-strengthening exercises to improve your stride and prevent injuries. Mark your calendars now and we look forward to seeing you there!
Presenter: Dr. JP Amonte DC, CMT, ChT
Cost: Free