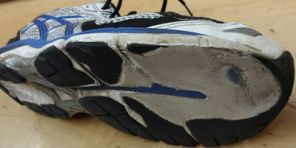 If you're not sure what to do with your old running shoes, please consider dropping them off at one of our locations.

We have donated thousands of used running shoes to local homeless shelters and to High School Coaches for their athletes who can't afford running shoes. You might be surprised how much these shoes are needed and used.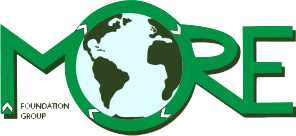 We donate used athletic shoes to the More Foundation. Their goal is to fight poverty, hunger, and global warming through educating small farmers in the use of the MORE Farming System.  With 600 pair of shoes an adopted family will receive 12 months of hands-on MORE training and receives the tools, seeds, trees, and livestock to increase productivity as much as 1000%. MORE Foundation teaches small farm business management, rainforest resource conservation, capacity analysis, marketing research, profit center modeling, tribal community development, microfinance lending. They also provide free medical assistance for the families protecting them from Malaria and other infectious diseases.

Drop off your race medals for a great cause. Medals 4 Mettle facilitates the gifting of finisher awards to children and adults dealing with chronic or debilitating illness and have demonstrated mettle, or courage in bravely facing these challenges. These patients might not be able to run a race, but are in the race of their lives.